Dermal Fillers
At NEOskin we inject  dermal fillers into the skin to add volume, smooth out wrinkles and fine lines, and enhance facial contours. They are commonly used in non-surgical facial rejuvenation procedures to improve the appearance of the skin and provide a more youthful and refreshed look. Our team of professionals is here to customize a plan of fillers that works best for your skin.
Treatable Conditions:Fine Lines & Wrinkles, Volume Loss & Sagging Skin, Parentheses/Smiles Lines, Smoker's Lines,Bags/Discoloration Under the Eyes
Contact us today to experience the dermal filler difference.
Juvederm Collection of Fillers
Juvederm is a brand of cosmetic dermal fillers that are used for non-surgical facial rejuvenation and enhancement procedures. These dermal fillers are composed of hyaluronic acid, which is a natural substance found in the body that helps hydrate and add volume to the skin. Juvederm products are designed to smooth wrinkles and fine lines, restore facial volume, and enhance facial contours.
Juvederm Voluma
As you age, you develop fine lines and wrinkles around the eyes, forehead, nose, and mouth. The aging process can also affect the midface and cheek areas. Losing volume in these areas can result in a sunken, hollow appearance. Juvederm® Voluma™ is the first injectable treatment to non-surgically restore volume loss in the cheeks. NEOSkin Center providers are extensively trained in this injection technique.
Juvederm Vollure
Juvederm® Vollure is a dermal injectable that uses hyaluronic acid to correct facial wrinkles and provide a smoother appearance to your face. Over time, wrinkles tend to become more visible and deep. Facial wrinkle fillers are proven to be an excellent substitute for surgical facial rejuvenation. Juvederm Vollure XC is so effective at eliminating fine lines and wrinkles that a single treatment visit is often all that is required to achieve desired results. Vollure can be used around the mouth and in the cheeks, both superficial and deep.
Juvederm Ultra
Full lips have been a trend for a while now, and it seems like this trend is here to stay. However, not everyone has been gifted with the full lips they want.The experts at NEOSkin Center use Juvederm® Ultra, an injectable gel that makes thin lips plumper and rejuvenates the volume of naturally full lips that have become thinner with age.
Juvederm Ultra Plus
Compared to Juvederm® Ultra, Juvederm® Ultra Plus has larger particles that enable longer-lasting results. Juvederm® Ultra Plus can also be used to erase deep lines and folds on the face that have been caused by aging.
Juvederm Volux
Achieving a contoured jawline is a popular goal, and Juvederm® Volux XC has been approved by the FDA to help with this. The treatment offers more structure, cohesivity, and lift capacity to create a defined jawline that looks great both in person and on camera. Volux contains lidocaine, a synthetic compound commonly used in dermal fillers and lip injections, which makes the treatment more water-absorbent and comfortable.
Juvederm Volbella
Juvederm Volbella is a dermal filler that is specially designed to add volume and definition to the lips, as well as smooth out fine lines around the mouth. It contains hyaluronic acid, a naturally occurring substance in the body that helps to hydrate and plump the skin. Volbella's unique formulation includes Vycross technology, which helps the filler to last longer and look more natural.
Restylane Collection of Fillers
NeoSkin Center provides Restylane ® as an ideal treatment for correcting moderate to severe facial wrinkles and folds, including the lines that run from your nose toward the corners of your mouth (nasolabial folds) and the lines that run from the corners of your mouth toward the chin (marionette lines).
Restylane
Skin naturally ages with you, with prominent wrinkles and fine lines forming on various areas of your face. Restylane® provides a solution formulated to act like your body's naturally produced hyaluronic acid. Restylane® is an ideal minimally-invasive injectable treatment that aims to reduce fine lines and wrinkles while providing you with natural-looking results. It evens out the skin so that it stays as youthful-looking for as long as possible.
Restylane Kysse
Lips lose fullness, pigmentation, and flexibility as they age. Restylane Kysse is a lip filler that restores volume, smooths upper lip wrinkles, and enhances lip color for up to a year. It adds fullness and definition to lips, providing natural-looking and lasting results with just one treatment.
Restylane Refyne
Restylane® Refyne helps soften laugh lines (nasolabial folds and marionette lines), helping you maintain a more natural look to your face while retaining your facial emotional expressions. Restylane Refyne is a premium quality hyaluronic acid dermal filler that helps repair these wrinkles and give your face a more youthful look and natural movement while you're smiling, frowning, or puckering up.
Restylane Lyft
Natural fat degrades with time, resulting in droopy skin, more noticeable wrinkles, and volume loss. Restylane Lyft is an injectable gel used to address wrinkles and volume loss in the face and hands. It can also enhance volume to the cheeks, midface region, and back of the hands.
Restylane Defyne
As we age, our skin begins to lose elasticity, leading to sagginess, wrinkles, and folds. Skin aging can also be exacerbated by external factors, such as exposure to UV or other damaging agents. Restylane Defyne is one of the more effective anti-wrinkle products on the market. The filler helps replenish skin volume, which in turn reduces the appearance of marionette lines, nasolabial folds, wrinkles and other signs of aging.
Restylane Contour
Restylane Contour® is a dermal filler specifically designed for restoring volume and contour to the midface and cheeks as we age and lose facial volume. With its unique XpresHAn Technology, this filler rejuvenates your cheeks while still allowing for natural, dynamic facial expressions. Restylane Contour is made of hyaluronic acid, a naturally occurring sugar in the body that helps provide moisture, volume, and elasticity to the skin.
Restylane-L
Restylane-L® is a crystal clear injectable gel composed of hyaluronic acid, a natural substance that already exists in the body. Restylane-L is crosslinked with BDDE, an ingredient that helps form a network of HA to provide a gel filler that lasts longer. Restylane-L is nonanimal based and free from animal protein. Allergy pretesting is not necessary. Restylane-L contains 0.3% lidocaine. The lidocaine in
Restylane Silk
Restylane Silk provides subtle lip plumping for thinning lips, as well as smoothing of lip wrinkles and lines around the mouth. Restylane Silk is specifically designed to soften and smooth, while delivering subtle and natural-looking results.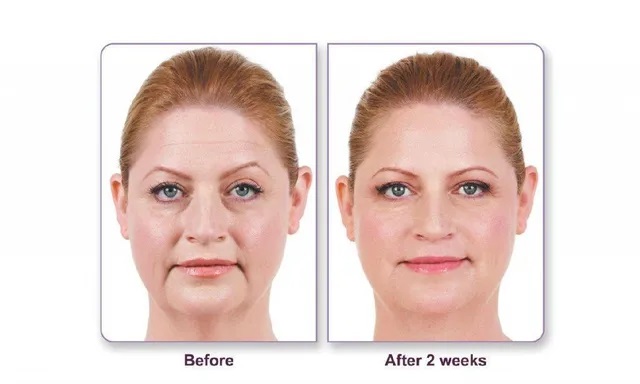 Juvederm

Juvederm Ultra: Lips

Voluma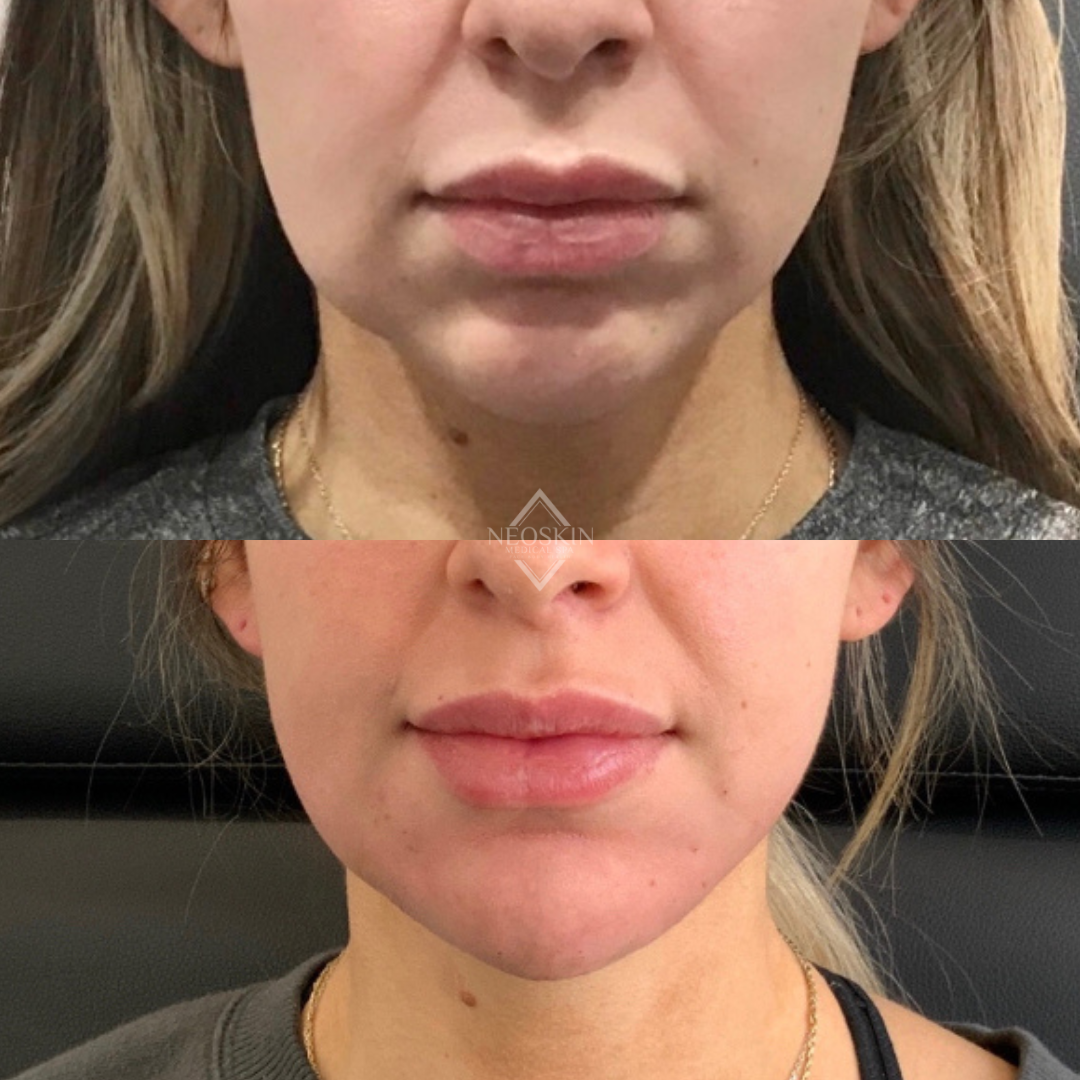 Chin & Jaw Filler
Juvederm Ultra